Adventures in Bookland: One Bright Star to Guide Them by John C. Wright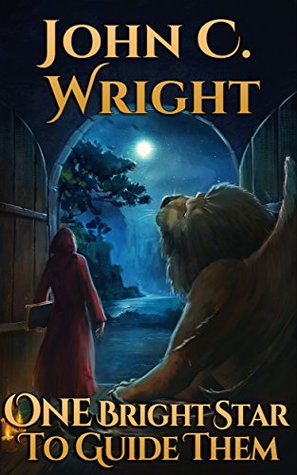 Suppose you had, as a child, gone through the wardrobe, or taken the door into the hollow hill, or dropped down the rabbit hole. But then you grew up. What would life be like as an adult? And how would you respond if the wardrobe door opened and a creature, an old friend, from your childhood life came to visit and said you were needed once more?
Alan Garner tried to answer this question in Boneland, where a grown-up Colin is still trying to come to terms with the loss of his sister. Boneland is – excepting the parallel story of the shamanic past – a raw, difficult but all too plausible take on the effect of faerie breaking through into this most mundane of civilisations. Now, John C. Wright looks at these difficulties in One Bright Star to Guide Them, a similarly short take on adults turning their backs on a thinly disguised Narnia-like encounter of their childhood. It doesn't have the tortured depth of Boneland. This could be a good thing – there is no a priori reason that encounters with faerie should have this effect – but One Bright Star doesn't really convincingly demonstrate why the other youngsters who went to the Otherland have left it so far behind and the English setting is really not very convincing. It is, nevertheless, readable (I went through it in one, feverish evening when confined to bed with flu) but it left little trace in my memory.