Adventures in Bookland: Paul by N.T. Wright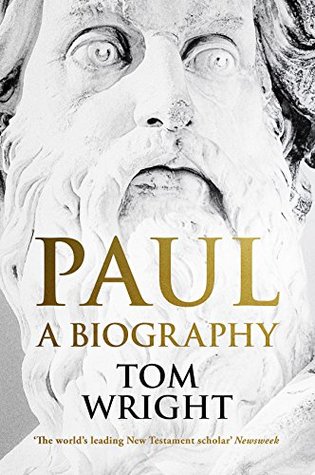 He doesn't need a surnmame. Two thousand years after his death, the subject of this biography is still known by what would come to be called, in some large part because of his efforts, his Christian name. Paul. Paul. It is still enough to identify him. Paul, once of Tarsus, latterly Saul, but most of all Apostle – even though Paul was never one of the original 12.
In this book, Tom Wright, the leading New Testament historian alive today, attempts to tell Paul's life through the refracting lenses of the Acts of the Apostles and Paul's own letters. Of course, the problem with both of these as source material for a life of Paul is that they were all written with entirely different purposes in mind: to tell the Good News that Paul spent his life in spreading. So a life of Paul is, in large part, an exercise in inference: a slightly hypothetical biography to be read alongside the Pauline epistles. And, indeed, this is largely what Wright does in this book, taking the epistles, and the circumstances and reasons for their writing, as the bones of his life of Paul. This is as well: Paul's bones were made over into the Good News that he told.
So the book is best read as a companion to a rereading of Paul's epistles, Wright's efforts to situate each letter within the wider context of Paul's life and the Roman world and the nascent Church, when the two will very usefully illuminate each other. Read on its own, as I did, I found it a little disappointing, although I find it hard to tell the reason for that disappointment. I have loved Wright's previous books, in particular Jesus and the Victory of God and The Resurrection of the Son of God, so this came as a surprise. I suspect that the problem lay more with me: although I read the book fast, I seemed to have read it with little attention – having been caught up with other matters while reading it – and it has left surprisingly little mark in memory. As I say, I think the fault is mine. When time allows, I intend to reread Paul's epistles but to do so in tandem with the relevant chapter's in Wright's book. Then, I think, it will truly come into its own.