Adventures in Bookland: Sea Above, Sky Below by Richard Medrington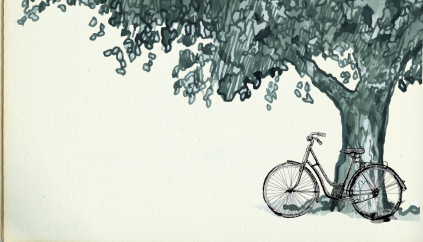 Back in 2017 – which seems a long time ago now – my family and I saw Richard Medrington's one-man show of JRR Tolkien's Leaf by Niggle for Puppet State Theatre. It was a wonderful, uplifting, heart stopping evening that highlighted once again the extraordinary dramatic power and possibilities of theatre. If Puppet State Theatre ever puts the show out on the road again, I would urge you to see it.
After the show, Richard Medrington said that a side-effect of rehearsing and producing the performance was that he had dusted off a three-quarters finished novel that, like Niggle, he had never finished but, inspired by Niggle, he had finished and it was available for sale if we would like to buy a copy. So, I did, hoping that some of the hope sparkle of the evening would be dusted over the pages of the book.
And it was. In fact, the book is a testament to ideas and writers sometimes being able to transcend their own technical limitations to produce something better than the words on the page. How can a book, that is made entirely of words on a page, transcend those words? Because words are magical, sound engines of meaning, creators of worlds and vistas; givers of the Secret Fire of life – in Tolkien's thought – as far as is possible for we sub-creators. So while there are problems on the surface of Medrington's book – some repetition, stricly speaking it should be cut by a quarter for better narrative drive, and a few other things – the singular vision that drives it, and the characters that populate it, particularly Alma who hides behind a bin and finds a door to another world, enable the story to transcend its formal limitations and reach – or point – beyond itself: just like that Leaf, by Niggle.