Adventures in Bookland: Sharpe's Trafalgar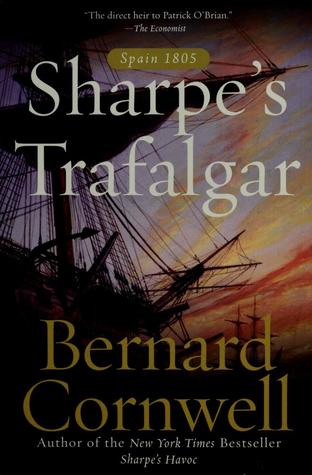 Although Sharpe's Trafalgar comes fourth in the chronology of the Sharpe novels, it was actually the 19th to be written and it does suffer from being a bit Sharpe by the numbers.
So, high-status damsel in distress who falls for the bit of rough, Richard Sharpe: check. Arrogant upper-class type who hates Sharpe but gets his comeuppance: check. Accommodating upper-class type who admires Sharpe: check.
But on the positive side: brilliantly written battle scenes with a new twist – these are naval battles: check. Indeed, Cornwell's ability to write convincing and engrossing battle scenes, and to always keep them interesting is one of his greatest abilities as a writer. Very few people can manage that as well as he does.
So, a Sharpe novel that ticks all the boxes but perhaps doesn't have the vim and vigour of the earlier novels.