Adventures in Words: Blackstone Fortress: Ascension by Darius Hinks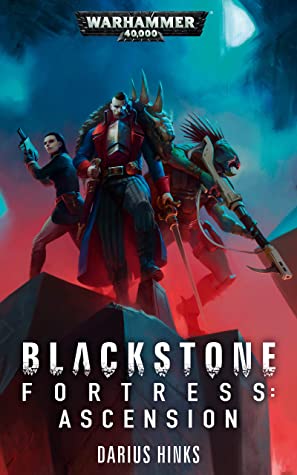 There's not much hope in the grim darkness of the far future. In the 41st millennium, mankind is trapped into a decaying regime that manages to combine the worst aspects of late period Soviet communism (which was real) with medieval theocratic fascism (an entirely modern imagining) while being beset from all quadrants by enemies that really are worse than your worst nightmares. To navigate this universe, some people dive deep into nihilism – and there are 40k writers who will serve that up with complimentary bolters. But for myself I prefer something a little different, a little lighter, a little more, well… hopeful? Hopeful might be stretching the point so perhaps humane would be a better term.
A more humane take on the 41st millennium? It might seem a contradiction in terms, but it is possible. For that, there are few better 40k writers than Darius Hinks. A writer who manifestly cares about the people he puts on the page, he creates characters that are both believable and humane (even when they're aliens) and rather than the endless carnage of eternal warfare looks, in this book, at one of the places where humans and xenos exist in uneasy truce in the face of something greater and more inexplicable than all of them: the Blackstone Fortress. Ascension brings the two-volume saga to an end but if Darius could ever find some way of bringing Janus Draik and his crew back from the places they end up at the finish of the story, I for one would be delighted to read more of their adventures.