Book review: Cold Fire by Dean Koontz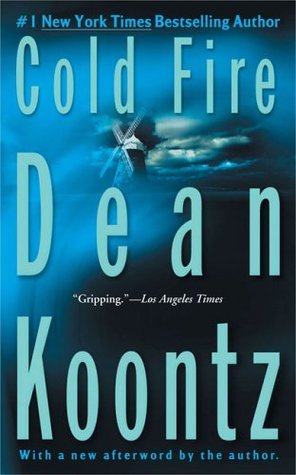 What sets Dean Koontz apart from other bestselling authors is his ability to generate an extraordinary number of fascinating 'What if?' premises for his stories. His writing can be uneven, particularly when developing a character over a series of books – the Odd Thomas series is a great example – but his one-off books based upon a singular idea are almost always worth reading.
That's true of Cold Fire. Another brilliant what if. What if you were a reporter on a small-town paper and you discovered a story about a man who appeared from nowhere, saved people from certain death, and then disappeared again – a sort of anonymous Superman. That's the premise here, although we follow both the reporter and the anonymous Superman, as they first meet and then try to work out the source of his strange precognitory paper.
The twist as to the nature of Jim Ironheart's power is interesting and adds some unexpected nuance to the story without necessarily being the sort of blockbuster reveal that leaves the reader going, "Wow!" Nevertheless, an excellent thriller.