Book review: Dracula by Bram Stoker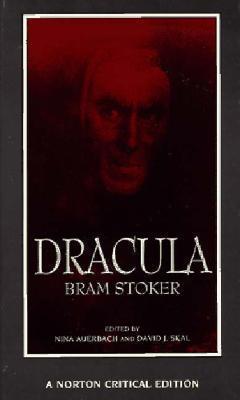 Along with Dr Jekyll and Mr Hyde, Dracula suffers, as a story, from having become proverbial. Everyone has heard of Dracula. Everyone knows that he's a vampire, just as everyone reading Stevenson's book knows Dr Jekyll's secret all along. It's impossible for us to unknow these aspects of the story but, when rereading both books over the last year, I tried to at least imagine what it would have been like for the first readers who didn't know what was going to happen. Doing that helped me to realise what incredible feats of storytelling both books were. Admittedly, Robert Louis Stevenson is a better writer than Bram Stoker, but Stoker's use of letters, diaries, even early audio recordings, is quite brilliant, pulling the reader into the various points of view and locking us there for the duration of each chapter.
While the book suffers a little from the usual Victorian tendency to verbosity (a failing Stevenson does not share), the narrative drive is unrelenting and the story drills down into all sorts of nightmares and archetypes: sometimes, a writer can be a vehicle for a story. Sometimes, it can assume a life and purpose of its own, pushing the writer beyond anything he would normally be capable of. That was the case with Dracula.
Although the entry of Dracula into popular culture means that we can never be surprised by the book in the same its first readers were, nevertheless his embrace by the wider culture is an unmistakeable sign of the power of the story that Stoker found himself writing.