Adventures in Words: Maxie's Demon by Michael Scott Rohan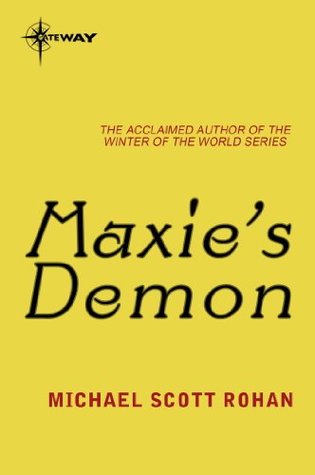 I finished Maxie's Demon a while ago and coming, belatedly, to reviewing it I find that I can remember very little of the story. This does, I'm afraid, rather confirm the feeling of disappointment I had in reading it. Maxie's Demon is the fourth in Rohan's Spiral series, a sort of spin off sequel, and it doesn't really add anything to the first three books. The premise – the Spiral that connects, envelops and transcends mundane reality with intermingled worlds of history and myth – is as compelling as ever but the story, and Maxie the protagonist in particular, don't really carry the premise anywhere further.
An enjoyable enough read in its own right but a disappointment after the previous books.