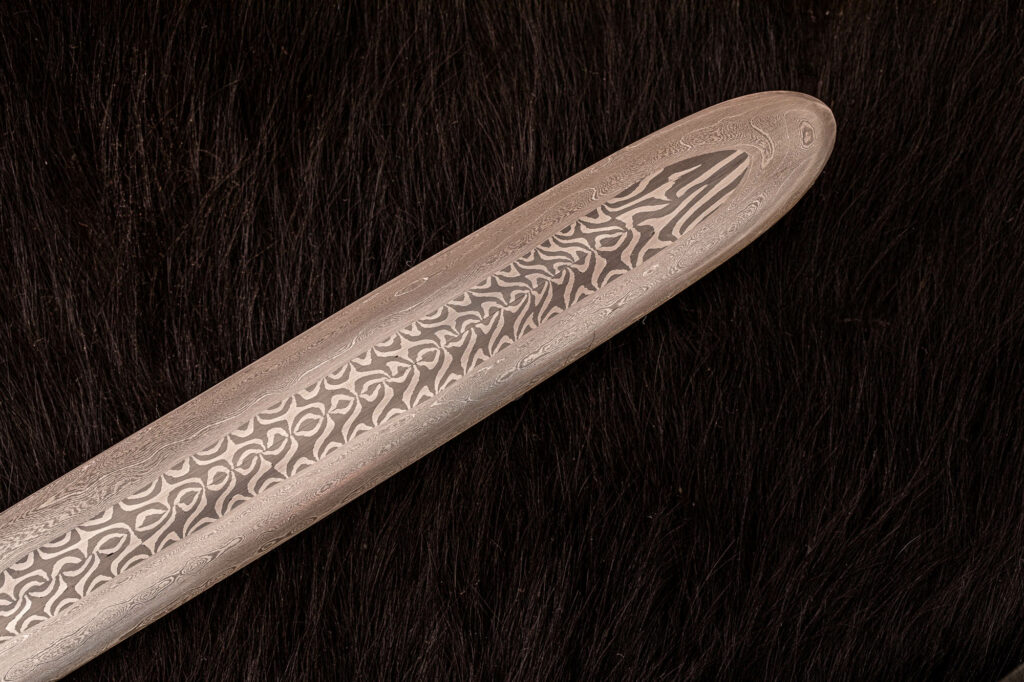 Perhaps the most evocative relic of the 7th century is a rusty broken sword.

Excavated by Brian Hope-Taylor from the castle grounds in the 1960s, it was forgotten and, after Hope-Taylor's death, was about to be put into a skip when his home was emptied – it was only the quick thinking of some pHD students that saved it.

The Bamburgh Sword was forged in the seventh century of six strands of pattern-welded iron, making it possibly the finest weapon ever made, well, anywhere. It was wielded, in battle and rite, for three centuries before, finally, it broke and the shards were interred in the grounds of the stronghold it had helped to protect.

Such an extraordinary weapon was fit for a king – given where it was buried and when it was forged, the extraordinary possibility arises that the Bamburgh Sword was the very weapon wielded by Oswald, the Lamnguin, the White Hand, the king who returned from over the sea.

After centuries under ground, the blade itself is a corroded shadow of its once self but it is on display in the Archaeology Room in the castle. However, this exquisite pattern-welded blade, forged by Owen Bush, gives some idea of what it would have looked like when it was drawn from its scabbard and wielded in battle.

In autumn, Birlinn is publishing 'The Perfect Sword' by Paul Gething and I which tells the story of this sword, how it was forged and the men that made and used it.