The History of Lindisfarne part 4: After Aidan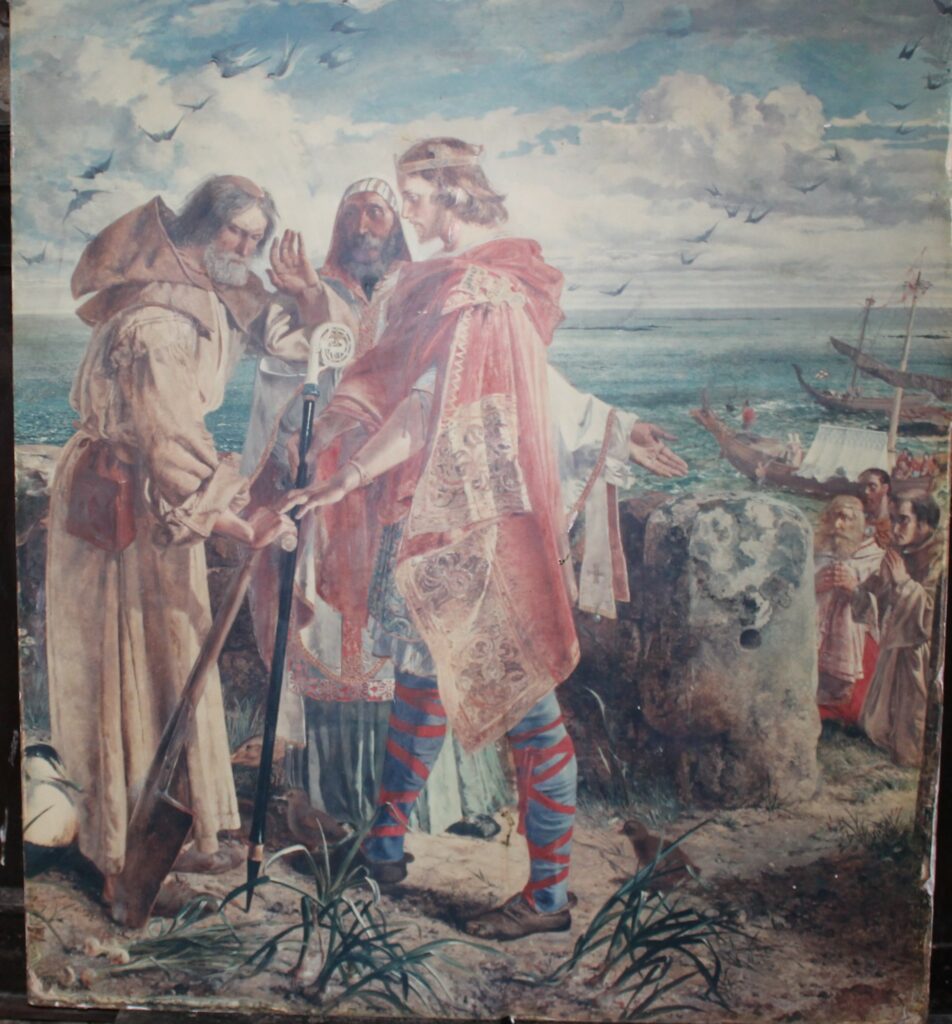 Aidan died on 31 August 651. With his death, the simmering controversy over when to celebrate Easter came to a head. Developing in relative isolation, the Irish church had come to calculate the date of Easter differently from the rest of the church, with the result that King Oswiu (Oswald's brother, who reigned after him) might be fasting while his queen, who followed the Roman method, was celebrating.
Such disunity in the royal household could not continue and, at a synod held in Whitby in 664, Oswiu decided for Rome. Those monks at Lindisfarne who would not accept the changes returned to Iona. But to ease the Northumbrian church into these new ways, Oswiu installed Cuthbert as prior of Lindisfarne.
With the backing and protection of the kings of Northumbria, the monks of Lindisfarne seeded daughter monasteries through the north east: Whitby, Melrose, Jarrow and Wearmouth, Ripon. Although the political strength of Northumbria lessened in the 8th century, the Northumbrian church entered a cultural golden age, producing extraordinary works such as the Lindisfarne Gospels, the vernacular poetry of Cædmon, not to mention Bede's Ecclesiastical History of the English People, without which our knowledge of the era would be bare indeed.
It was from Lindisfarne that Christianity spread. Faced with a choice between the religion of the people they had defeated and their own ancestral paganism, the Anglo-Saxons, through the 7th century, freely chose Christianity. The example and teaching of men like Aidan and Cuthbert, and women like Hild, abbess of Whitby, was crucial in this conversion.