The Seven Kingdoms of Old England: Essex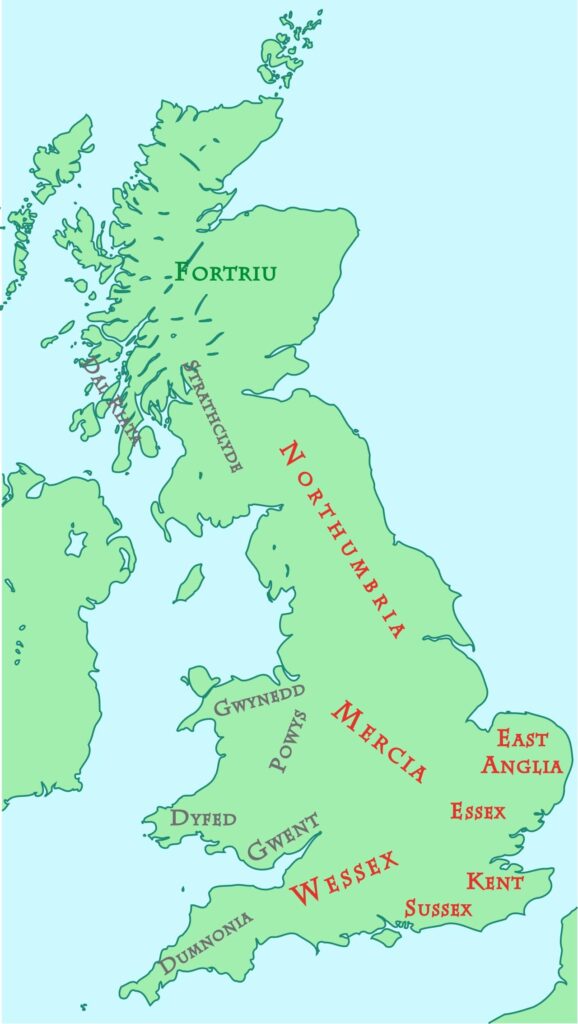 The history of the kingdom of the East Saxons is as obscure as that of the South Saxons. Its origins probably lie in the 6th century, when groups of Saxons settled in the flat lands north of the Thames. However, even the king lists for the East Saxons are late, dating from the ninth century, with some disagreement about the dynasty's founder. Kings Æscwine and Sledd are separately credited as the first king in different genealogies, although the one listing Æscwine as the first king works in Sledd as his son and successor.
The kingdom grew by aggregating small tribal groups, eventually encompassing the modern county of Essex as well as parts of Hertfordshire and the now lost county of Middlesex. London was under the control of the kings of the East Saxons in the seventh century, when the first attested king is recorded. His name was Sæberht and in 604 he was baptised, with King Æthelberht of Kent standing as his godfather.
Pope Gregory's initial plan had been that Britain should have two metropolitan sees, in London and York, corresponding to the administrative centres of the old Roman province. However, having established his bishopric in Canterbury under the protection and sponsorship of Æthelberht of Kent, Augustine could not move to London. He did, however, send Mellitus to London as its bishop, where he founded the first St Paul's on the site of the present cathedral. However, when Sæberht died, his three sons, who had remained pagan, expelled Mellitus, apparently over his refusal to give them communion without their first being baptised, and the bishopric lapsed.
The conversion of the kings of the East Saxons continued back and forth over the next generation, with another pagan succeeding the three brothers after their death in battle, only to be followed by King Sigeberht II, who converted to Christianity under the influence of King Oswiu of Northumbria, only to be murdered by two brothers who disapproved of the novel approach King Sigeberht was taking to rule: he was forgiving his enemies rather than killing them.
In the eighth century, Essex fell under the control of Mercia, then was subsumed into the kingdom of Wessex in 825, only to become part of the Danelaw as part of the treaty signed between Alfred and Guthrum. Essex was conquered by Edward the Elder, Alfred the Great's son, in 917, becoming part of Wessex as it expanded towards becoming a newly unified country: England.