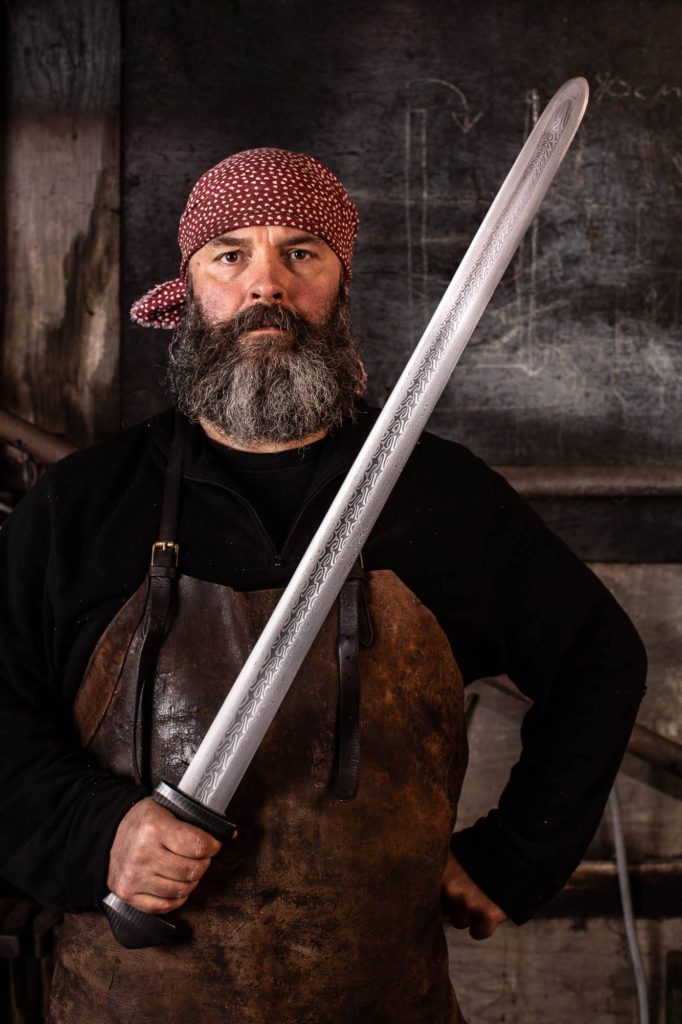 The Bamburgh Sword, forged in the 7th century, excavated in 1960 and rediscoverd in 2001, is possibly the finest sword ever made, being made of six strands of pattern-welded iron. An extraordinary weapon like this was the work of more than one man.
The blade, the hilt and the scabbard were made by different people, each a master of his craft. The technology that went into creating a pattern-welded sword is extremely complicated and takes a lifetime to perfect. The men who had this skill were venerated and rewarded richly. However, the technology was jealously guarded, so bladesmiths were not free to leave the king who employed them. In a time when science was a thousand years in the future, the creation of a perfect blade was a process of magic and ritual.
The very best Early Medieval blades had wootz steel (crucible steel imported from India) alloyed into the pattern welding. It raised the technology hugely.
The hilt was made up of precious metal and precious stones. Garnets were a favourite; each one was hand shaped by cutting and laboriously polished with a mix of fat and crushed stone loaded onto a leather pad. The goldwork was extraordinary and the level of minute detail huge. How this was done without magnification is a mystery still.