The History of Lindisfarne part 5: the Vikings attack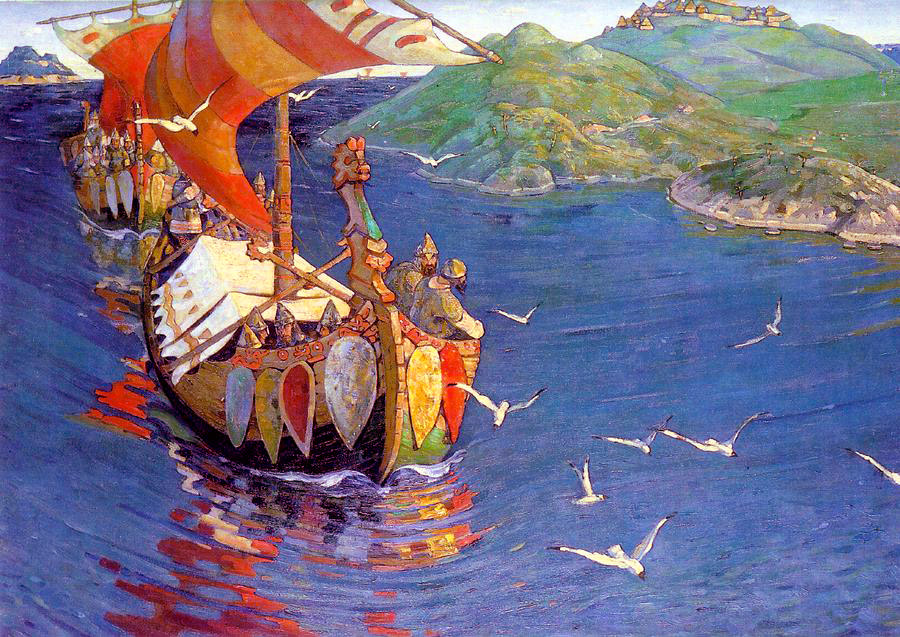 Sited on an island, with defences consisting of a ditch and bank, Lindisfarne must have seemed like a help-yourself buffet to the scouts for the first Viking attack. They duly helped themselves, reaping a harvest of the precious vessels and books (for the jewelled covers, they weren't interested in the contents), and people, to sell at the Viking slave markets. It was 793 and the Viking Age had begun. The shock of the sacking of Lindisfarne, the most holy site in Britain, reverberated through Europe among the diaspora of scholarly Northumbrians who were spreading the fruits of a century of scholarship through the kingdoms of north-west Europe.
Alcuin, who was helping kickstart the Carolingian Renaissance at the court of Charlemagne, wrote of his shock and horror: "Pagans have desecrated God's sanctuary, shed the blood of saints around the altar; laid waste the house of our hope and trampled the bodies of saints like dung in the streets."
Further attacks led the monks to abandon Holy Island. They moved to Norham on the River Tweed around 830 before finally abandoning any thought of returning to Lindisfarne in 875. The monks of the community, carrying their holy relics – in particular the remains of St Cuthbert – settled first at Chester-le-Street before finally moving to Durham.
Still conscious of the link with their first foundation, the monks at Durham set about re-establishing themselves on Lindisfarne when it was safe, in the early 12th century. The church, whose remains we see today, was completed around 1150. Monks were seconded to Lindisfarne from Durham for two or three years but, with the outbreak of continuing, intermittent war between England and Scotland after 1296, the monastery had to be fortified, although the monks don't seem to have held much of an armoury: just three lances, one helmet, one breastplate and one pair of iron gloves in 1362. With income from monastic estates declining because of the unrest, the monastery declined, so that just two or three monks lived there.
When Henry VIII declared himself head of the church in England, the cash-strapped monarch suppressed the country's monasteries in a land grab only equalled, in English history, by William the Conqueror. Lindisfarne was closed in 1537. The building was not dismantled at once, but when the lead was taken from its roof around 1613, the church quickly fell into the romantic but ruinous state of today.
But stand there, when the daytrippers have crossed back over the causeway and the island is an island once more, and you will hear the silence of the centuries and the whisper of the sacred past.