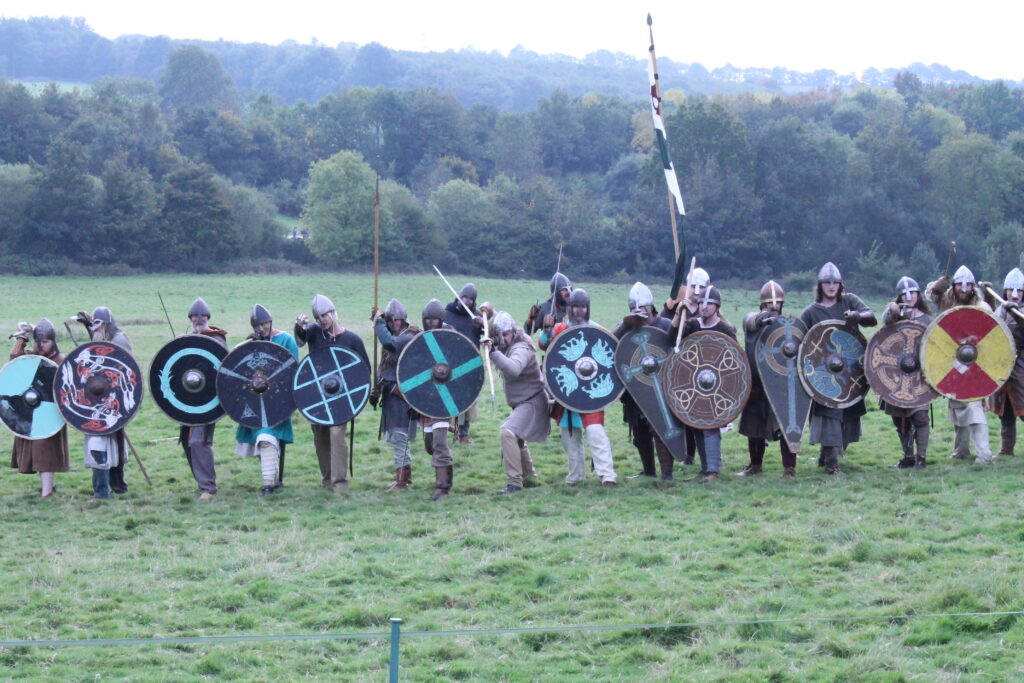 How Alfred defended the country and kickstarted the development of towns.
The army and navy provided offensive options, but the kingdom needed defence in depth. Places of safety where people could take shelter when the Vikings raided and bases from which to harry the enemy as he advanced and retreated. To that end, Alfred built fortresses, or burhs, across the kingdom, each carefully placed in a strategic location.
But a fortress without men to guard it would simply provide convenient strongholds for the Vikings themselves. They were adept at throwing up quick defences. The Vikings particularly liked to fortify the 'Y' at the junction of two rivers, building a palisade between the two waterways and mooring their boats there.
To make surethe Vikings did not use the burhs for their own defence, Alfred had to ensure manpower. So he created fortified towns, the first since Roman times, with each given sufficient land to ensure it was economically viable.
Furthermore, Alfred placed the burhs so that nowhere in Wessex was more than 20 miles – a day's march – from the refuge they provided. In particular, Alfred guarded rivers – building burhs in Southwark, Sashes, Wallingford and Cricklade to guard the Thames – and along the coast to guard the mouths of rivers and the best harbours. Inland burhs were sited to guard the Roman road system and Britain's ancient trackways.
Now, when the Vikings raided, they found the local populace sheltering behind high earth ramparts surmounted with wooden palisades. Should they choose to bypass the burh, they left themselves vulnerable to attack from the rear or an assault on their moored boats.
By slowing down the enemy, the burhs also allowed Alfred to get to the Vikings with his own army and force them to battle or to flee. This was a classic example of area denial, a key military concept that is still practised today.
Also, by founding these fortified towns, Alfred provided a major impetus to local economies, providing centres of population that began to grown organically. It was an extraordinary achievement.